[distance type="5″][distance type="5″][distance type="3″]
[distance type="5″][distance type="5″]
[distance type="5″][distance]
Hybrid App Development Services in Dubai
[distance]
Hybrid mobile application development is one of the main specializations that separates us from the rest of the mobile app development companies in Dubai.
Native mobile apps are highly effective solutions to bring immense results in no time. But when it comes to scaling up the business across all platforms there comes the need for hybrid mobile application development and we specialize in the same.
Developing result-oriented hybrid mobile applications are truly desired by most of the organizations. Thus, we offer the same at an affordable cost and design it specifically based on the needs of our clients. For a startup, developing a native app is absolutely fine. But for a growing business that wants to scale up and leverage their services through a variety of mediums effectively, they'll need a robust hybrid architecture, and we serve the purpose.
Hybrid applications support various platforms and are able to cater to users available on different platforms. So when you go for a hybrid mobile application for your business you reach more people and drive more sales for your business. The user engagement increases with time and you get your desired results out of small extra investments.
[distance type="4″]
[distance]
Diginixai Hybrid Mobile Application Development Services
[distance]
HTML 5, CSS, JavaScript, Sencha, Phone Gap are some of the latest technologies that we deal with and our hybrid mobile app developers in Dubai formulate the best in class hybrid mobile applications for your organization at the most affordable price and within the stipulated time frames. Apart from delivering the optimal solutions to your business we also offer lifetime technical support so that you can continue your business with zero maintenance hassle.
[distance]
[distance]
Hybrid Application Design
Before finalizing the coding part our best hybrid mobile application development team in Dubai creates the blueprint of the mobile application and then designs the entire framework that brings immediate results to your business. Designing is not the matter to neglect and thus, our experienced mobile app architects spend much time drawing out the industry-leading designing solutions to serve the purpose.
[distance]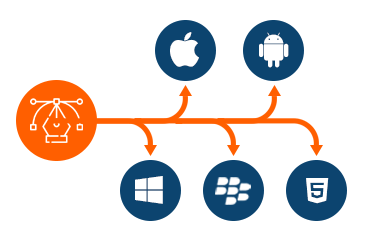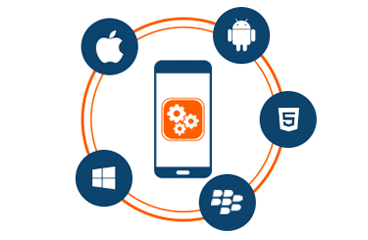 [distance]
Hybrid Application Development
Once the designing part is done, our expert hybrid mobile application developers in Dubai start with their development plan. They use the simplest coding with the easiest yet complex algorithms to create a remarkable hybrid application for our esteemed clients. We use the latest technologies that are currently ruling the industry such as HTML5, CSS, JavaScript, Sencho, and Phone Gap and formulate outstanding mobile applications in no time.
[distance]
[distance]
Hybrid Application Testing
Designing and developing software or a mobile application can turn out to be useless until a strong inspection is done from the end of the development team. Thus, we have a specialized team of mobile application test engineers who thoroughly checks up every minute aspect before launching any mobile application to the market or delivering the same to the client. Bug-fixing, small error fixing, crash checkups are all done with appropriate measures, using the latest debugging testing tools.
[distance]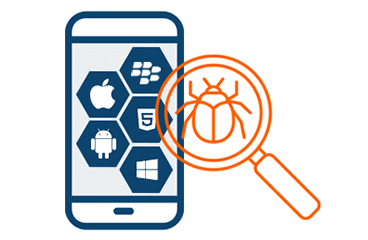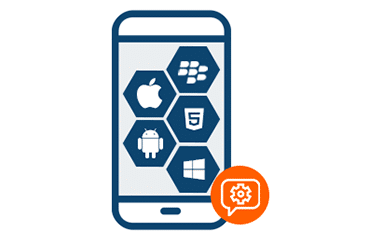 [distance]
Hybrid Application Maintenance
A mobile application or any other software application becomes successful only when they run smoothly forever. The moment it crashes or finds a sudden downtime, questions arise on its success. We at Diginix-AI offer complete maintenance support for the clients and take care of all such issues like managing app downtime, error-free debugging, maintaining the load and smooth functioning of the app to provide a high-quality user experience.
[distance]
[distance type="5″][distance]
Lets Get Started
your project
[distance]
We deliver a functional professional company website within the stipulated time and explain the entire process of monitoring and managing it from top to bottom. Once the knowledge transfer is done, you'll be able to handle the entire content delivery process on your own while you can also customize the layout whenever you want as per the needs. You'll always find us right next to you while handling any technical issues, and we take it as a priority to sort it out at the earliest.
[distance][button btn_content="REQUEST A QUOTE" url="https://www.diginixai.com/contact-us/" color="skyblue" size="medium" border="true"][distance type="4″]