[distance type="5″][distance type="5″][distance type="3″]
[distance type="5″][distance type="5″]
[distance type="5″][distance]
iOS App Development Agency in Dubai
[distance]
Apple releases upgraded versions of iPhones and iPads on an intermittent basis. Therefore, you have to make sure that the IOS app you are going to have on iStore should be future-ready. Moreover, your iOS business application must have to be exceptionally scalable and cut-throat competition to make an unflinching position in the market.
Diginixai is the No. 1 iOS App Development agency in Dubai, we deliver unparalleled iOS application development services for all major industry verticals like logistics, education, healthcare, retail, finance, travel, transportation, fitness, and the list goes on. Our iPhone application development company adopt an ingenious approach and state-of-the-art app development technology to carve best the best in the class mobile shopping experience for IOS application users and boost your business conversions.
[distance type="4″]
[distance]
IOS APP DEVELOPMENT SERVICES OVERVIEW
[distance]
A deep understanding of the current market is highly required when it comes to formulate and produce the best iOS solutions for the industry. We are fortunate to have a strong experienced team of professional iOS developers who possess the ultimate level of accuracy and cater to the industry-leading concepts with their extensive analytics skills. Thus making Diginix-AI the best iOS application development company in Dubai.
[distance]
[iconbox type="13″ icon_title="iPad App" iconbox_content="When it comes to developing the best lucid applications for iPads Diginix-AI stands out the best in the industry. We offer the finest solutions to the clients who look for responsive applications that offer user-friendliness whether they are used on a mobile phone or an iPad or on a laptop. Our expert iPad app developers in Dubai assist us to cater to you with the most lucrative iPad applications. " icon_name="none"]
[iconbox type="13″ icon_title="iPhone App" iconbox_content="We are the industry leaders in terms of making iPhone applications for your businesses and our iPhone application development team makes it possible to create user-friendly iOS applications with the fastest ROI model. We believe in producing the best quality iPhone applications that nullifies all the hassle of users and deliver the best output in the industry. When you order us you are assured with the finest quality iPhone application development that is bug-free, error-free, customized, highly responsive, user-friendly, lightweight, fast, secured, and ROI-oriented solutions. " icon_name="none"]
[iconbox type="13″ icon_title="iWatch App" iconbox_content="iWatch applications are one of the most favorite attractions for iPhone users and it is quite obvious that the features and functionalities of an iWatch app are widely adored across the world. Our experienced iWatch developers in Dubai make it possible to design and develop extraordinary iWatch applications that can track your data, analytics with real-time measurements such as calorie measurement, speed measurement of your body, growth, height, weight, metabolism, etc. It also offers the users to watch online web series, and play online games that are available at the Apple store. " icon_name="none"]
[distance type="4″]
[distance]
Diginixai iOS Application Development Process
[distance]
Diginix-AI follows the waterfall model when it comes to developing outstanding iOS solutions for our esteemed clients. Our expert developers form a team and collect the requirements from the clients and then start their analysis and development process to provide the fastest delivery possible.
[distance]
[distance]
Ideation
Strategies, ideas, and thorough analysis of the current market help our team to produce high-quality output and deliver the best iOS solutions to the clientele.
[distance]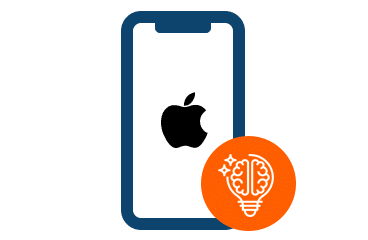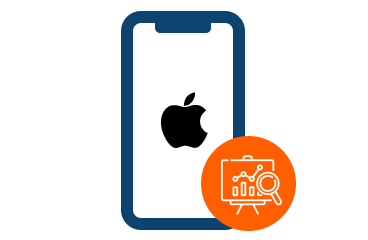 [distance]
Requirement Analysis
We create monumental changes that impact your business a great way through the iOS solutions starting from the initial stages to the most advanced level. Innovation is the main criteria that we look for every step we make towards the goal of accomplishment.
[distance]
[distance]
iOS Application Development
The iOS applications that we make not only take your business to a superior level but also allows the users to know more about your brand, the offerings you make on a daily basis, it creates a huge user-engagement to your audience and builds up an online community. The responsiveness, lightweight, high-speed mobile applications can definitely bring considerable changes in no time.
[distance]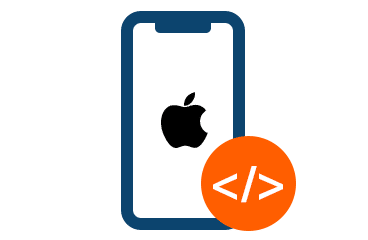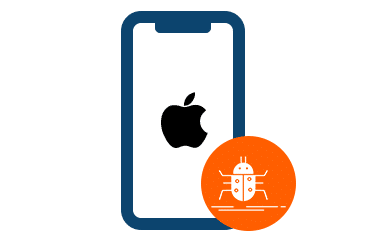 [distance]
iOS App Testing
Before launching a product into the market or to deliver the same to our esteemed clients we do the rigorous testing through various levels and then introduce the iOS solutions to the clients. So when you take the services from the best iOS development company in Dubai you expect an error-free, bug-free, clean iOS application solution for your business.
[distance]
[distance]
Support and Maintenance
Diginix-AI offers technical support even after the project gets completed. The best web development and mobile application development company in Dubai offers lifetime technical support at a very reasonable charge.
[distance]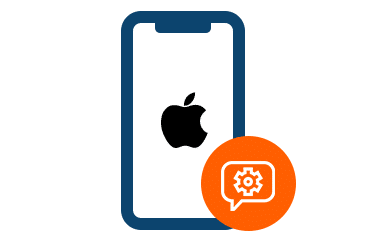 [distance type="5″][distance]
Lets Get Started
your project
[distance]
We deliver a functional professional company website within the stipulated time and explain the entire process of monitoring and managing it from top to bottom. Once the knowledge transfer is done, you'll be able to handle the entire content delivery process on your own while you can also customize the layout whenever you want as per the needs. You'll always find us right next to you while handling any technical issues, and we take it as a priority to sort it out at the earliest.
[distance][button btn_content="REQUEST A QUOTE" url="https://www.diginixai.com/contact-us/" color="skyblue" size="medium" border="true"][distance type="4″]